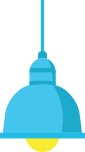 You've done enough. You've fought enough. Now leave everything else to us.
Nothing is more enjoyable than sitting in the front row, watching your ideas come to life, without breaking a sweat. But sadly most of us do not have this luxury. We always have to take a stroll down hard work boulevard at some point. No one in the history of mankind have ever felt the absolute euphoria of watching their dreams being materialized in such an astonishing grace for them until now.
You might keep wondering "How can I tackle this?" Wouldn't it be perfect if there is someone with all the experiences and top-notch skill sets to do all those ground works for you? Yes, it would! That is where we the "Escape Pixel" come in. Escape Pixel is a handpicked team of passionate artists, rockstar developers, gentlemen with high work ethics and agile timekeepers that based in Singapore and Myanmar. With us by your side, all you gotta do is to sit back, relax and "Dream", then leave everything else to us.